Korean newspaper: ' Incheon are waiting for Cong Phuong to shine'
Thể Thao 247 - Best Eleven newspaper (Korea) stated that fans and executive board of Incheon United are waiting for the shine of Nguyen Cong Phuong.
K.League 2019 just ended the first leg, Incheon United showed its bad performance when standing at the bottom on the table with only a win. To solve the crisis, Cong Phuong's team brought Coach Yoo Sang Chul to power in the second leg.
Korean media said Cong Phuong will be the key to help Incheon overcome difficult time. In particular, Best Eleven newspaper revealed all players and Incheon board are waiting for Vietnam striker return.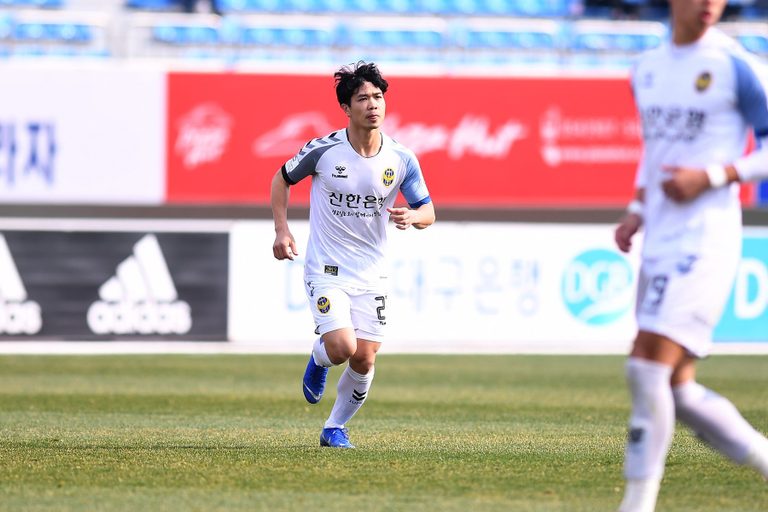 Best Eleven wrote: "Nguyen Cong Phuong had a good match with Mugosa in the game against Pohang. He played hard during the 90 minutes on the pitch. Cong Phuong also showed effectiveness in attacking situations and contributing to the transformation of Incheon.
In addition, Cong Phuong also regained his confidence and promoted technical strengths. Vietnam striker deserves to receive the expectations from fans. Yoo Sang-chul and Incheon need Cong Phuong to shine more than ever".
At K.League round 12, Incheon is having the strongest force. With Mugosa in the attack, Cong Phuong has favorable conditions to shine. Cong Phuong is completely comfortable  to be creative. And hopefully Daegu Bank Park Stadium will be a stage for him to shine.
TheThao247 - Tinnhanhonline.vn