Incheon coach's new tactics to create something different
Thể Thao 247 - Yoo Sang Cheoul, speaking in a training session preceding an away match against Deagu, stated to build central attacking techniques to develop Cong Phuong's abilities.
Cong Phuong and Incheon teammates officially welcomed their third coach since the beginning of the season. After disaster losses, Yoo Sang-cheoul was determined to rebuild the squad before K-League ends.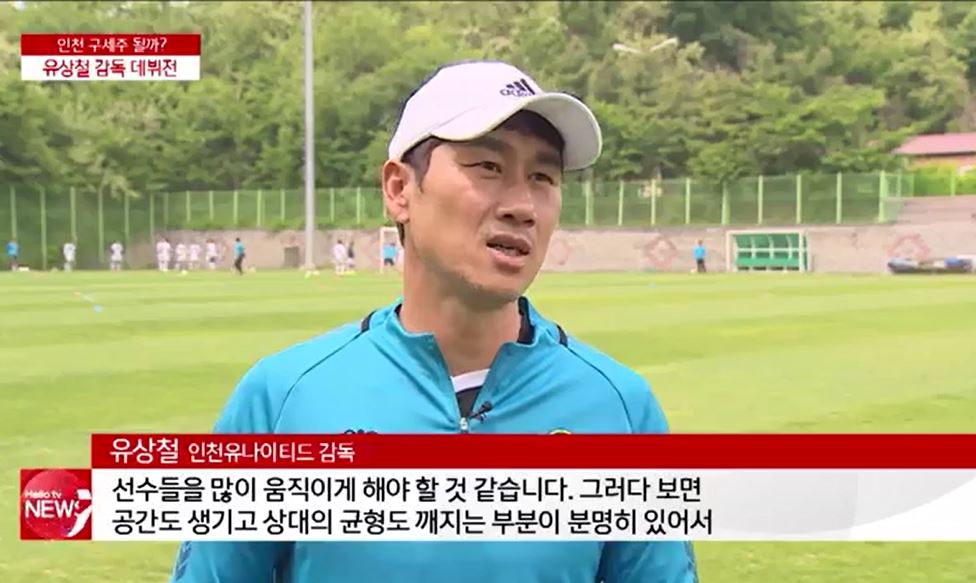 The coach answered Hello TV News (Korea):
"We keep trying to overcome this tough time. I am finding a new path which is different from the former coaches. That is to improve their strength to run longer. Then, they will open up more spaces".
"I still keep 4-2-3-1 formation and make use of the space in 2 wings. Then  central attacking area is where we knock out our rivals."
Yoo Sang-cheoul's view is likely the same with Vietnam former coach Nguyen Huu Thang. This means Cong Phuong will have a chance to perform  his talent.
"Focusing on the central attacking is to counter-attack effectively. As I said, The most important thing is player's spychology."
Incheon United will have an away game against Deagu standing 4th on the K-League table. Incheon was thrashed twice in 3 latest matches 2 teams encountered.
TheThao247 - Tinnhanhonline.vn