Hoang Anh Tuan stepped down as head coach after U18 Vietnam's drubbing
Coach Hoang Anh Tuan expressed his wish to resign from the head coach position in U18 Vietnam which then was agreed by VFF.
U18 Vietnam encountered its decisive match against Cambodia, which they needed a win to get the chance through to the semi-finals. At the same time, Thailand won over Malaysia and U18 Vietnam just needed to win Cambodia to qualify for the semi-finals.
However, U18 Vietnam could not make it to the semi-final as they was hammered 2-1 by Cambodia.  Malaysia and Australia entered the semi-finals.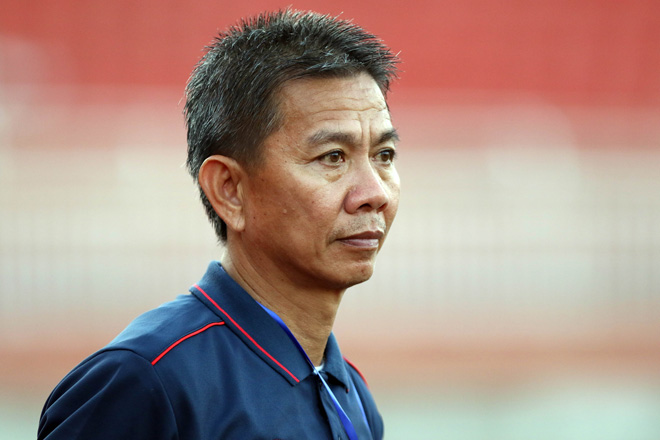 After the drubbing, U18 Vietnam head coach Hoang Anh Tuan wished to resign and VFF agreed: "After Vietnam disqualified for the semi-final, coach Hoang Anh Tuan wished to step down. VFF recognized his contributions and agreed with his desire".
Earlier, Hoang Anh Tuan said: "We lost and disqualified in the group stage. Our players are not spiritually weak, but impatience leads to other consequences. I don't  defend my loss".
VFF is now seeking for a new head coach for U19 Vietnam to attend AFF U19 Championship 2020 on November. Vietnam is pitted in group J with Japan, Mongolia and Guam.
TheThao247 - Tinnhanhonline.vn