HAGL president: 'Vietnam needs 10 years to surpass Thailand'
Despite gaining some specific achievements in recent time, Vietnam still could not overcome Thailand.
In the recent time, Vietnam defeated Thailand continuously in many levels. The achievements have brought  pride for the nation.
However, HAGL president Mr. Duc said that "Until now, no one dares to say Vietnam is stronger than Thailand.  At some period, Vietnam could win over Thailand, but our football could not compare with them. Ten years ago, we had knew we lost before every game against Thailand".
"Now Vietnam players are not afraid of Thailand anymore, they are ready to fight. It needs 10 years more to win Thailand. Football needs time. We gradually reduce the gap. Vietnam football should progess to intergrate. In order to to that, Vietnam players should play aboard", stated Mr. Duc.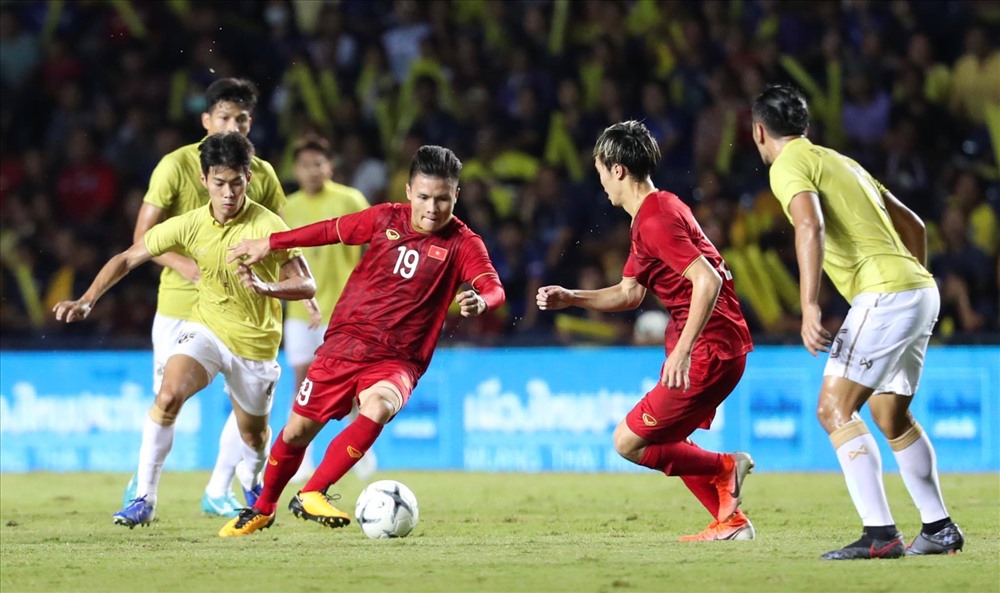 Mr Duc is one of the pioneers to train player for playing aboard. The first generation was Xuan Truong, Cong Phuong, Tuan Anh who once experience international envinronments
Although they have not left many imprints, the players have matured quickly and become the mainstay of the national team. Currently, the only player of the HAGL to play abroad is Cong Phuong when he first moved to Belgium in Sint-Truiden shirt.
Mr. Duc reveals some great talents of the academy such as Van Toan and Van Thanh will play aboard in the future. The achievement of HAGL in the V-League does not put a heavy burden on the players to have the best fighting spirit.
Read more:
>>> Cong Phuong's fixtures at Sint-Truidense V.V
>>> Sint-Truidense brings Alan Goncalves Sousa, threaten Cong Phuong slot in Belgium team
TheThao247 - Tinnhanhonline.vn