'Forward Anh Duc joining Vietnam is to serve his country'
Thể Thao 247 - Coach Le Thuy Hai highly appreciates Vietnam forward Anh Duc decision to serve Vietnam NT in King's Cup.
After VFF announces the 23-man list squad to join King's Cup, fans and experts were surprised by Park's decision. Besides the unlucky ones, there are familiar names including Anh Duc who missed Asian Cup 2019.
Earlier, some rumors that Anh Duc wanted to withdraw from the national team to facilitate younger generations. According to Le Thuy Hai, that Anh Duc agreed to join Vietnam NT is to serve his country.
"Actually I think Anh Duc should not play for Vietnam any more because he has missed Asian Cup already. Anh Duc is old now, passing his peak form, he has fame and stable financial condition. So I think I continue to play because of his country. That is good, he deserves reward yet he might not get a place in the starting lineup".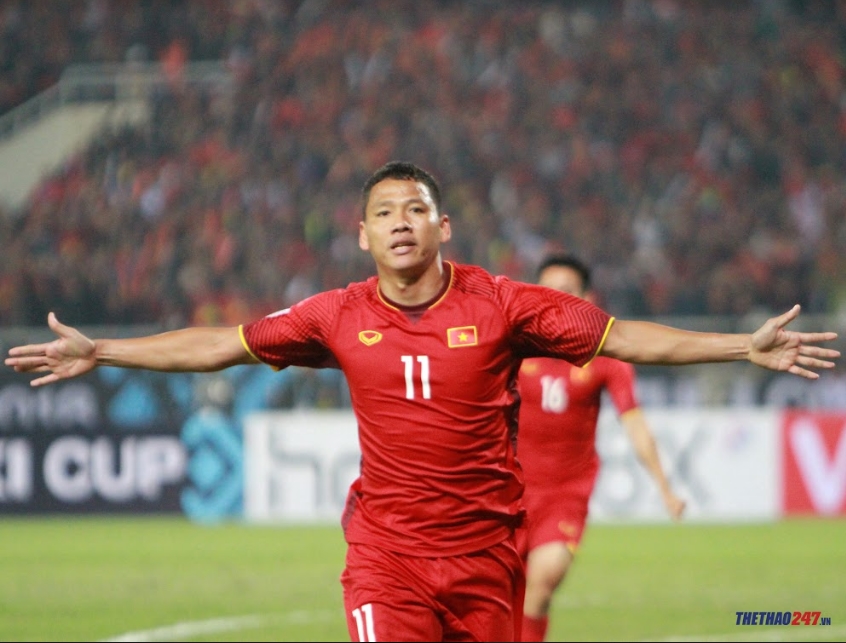 Giving some comments on Anh Duc's ability and competitive skills, Mr. Hai said:
"I think Anh Duc is the best player in the offensive line. Cong Phuong, Van Toan is not better, Duc Chinh is a little less. We can see that. At least we have enough players to replace in the attack.
Van Duc case should be the most regrettable one. He always plays well. He is active, has good technique and speed"
Park begrudges to call up Anh Duc to King's Cup 2019 as Vietnam needs a strong offensive line to get the best result in this friendly tournament. His experience and bravery surely helps Cong Phuong Van Toan and Quang Hai to play more creatively.
TheThao247 - Tinnhanhonline.vn