Cong Phuong left out, Incheon still received a heavy defeat
Thể Thao 247 - Yoo Sang-cheoul spoke of Incheon players' performance after 2 consecutive defeats since leading Incheon.
Incheon striker Mugosa scored his first goal to Sangju net in the 8th minute however, Incheon's defense proved to be weak since they faced dangerous situations.
In the 39th, while Incheon played like a mess, the visiting team easily got an equalizer, finishing the first half 1-1.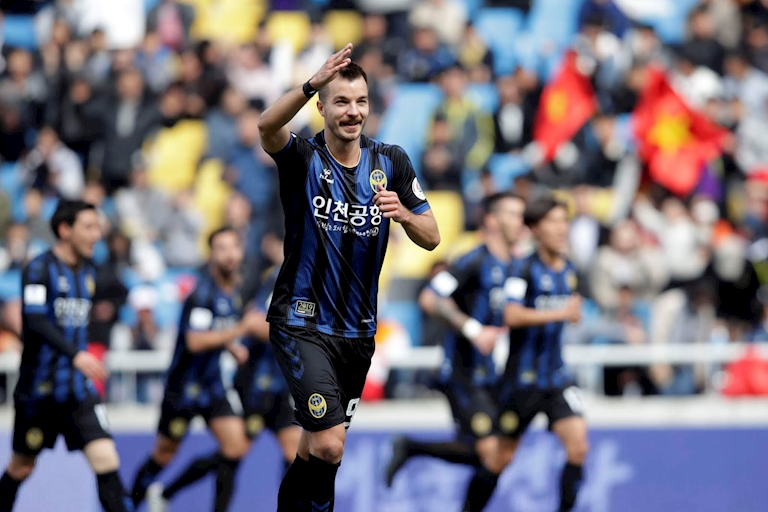 Incheon supporters expected to see Cong Phuong yet the coach spent the last choice to replace another player after they conceded the second goal.
Thereby, Cong Phuong's Incheon possible drops a division below.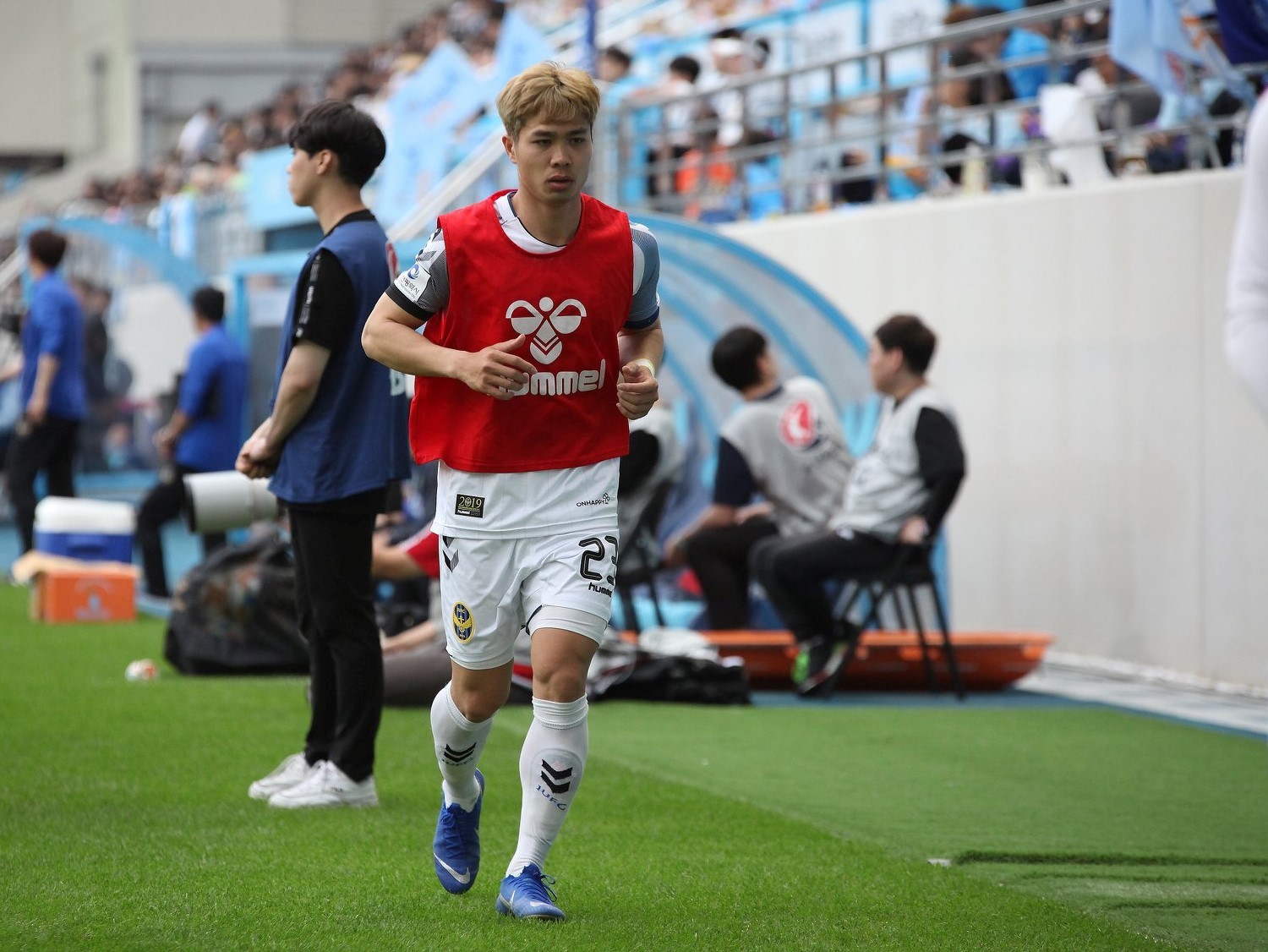 Match commentary
Full- time: Incheon 1-2 Sangju
79': Attempt missed!!! The ball was shot from outside the box hit the crossbar.
55' GOAL!!! Defender (Sangju) got a goal and raised the scoring to 2-1.
50' Attempt missed! Sangju player left foot shot  from outside and hit the post
46' KICK OFF. Second half begins
45' First half ends. Incheon 1-1 Sangju
39' GOAL!!! Incheon's defense plays without concentration.
27' Incheon goalie Lee Tae-hui replaces Jeong-san
20' Attempt missed!!! Sangju shot from outside the box  but it was a light finish
11' Attempt blocked!! Incheon goalie saved a goal
8' GOAL!! Mugosa (Incheon) scored the first goal
Kick off
Incheon starting XI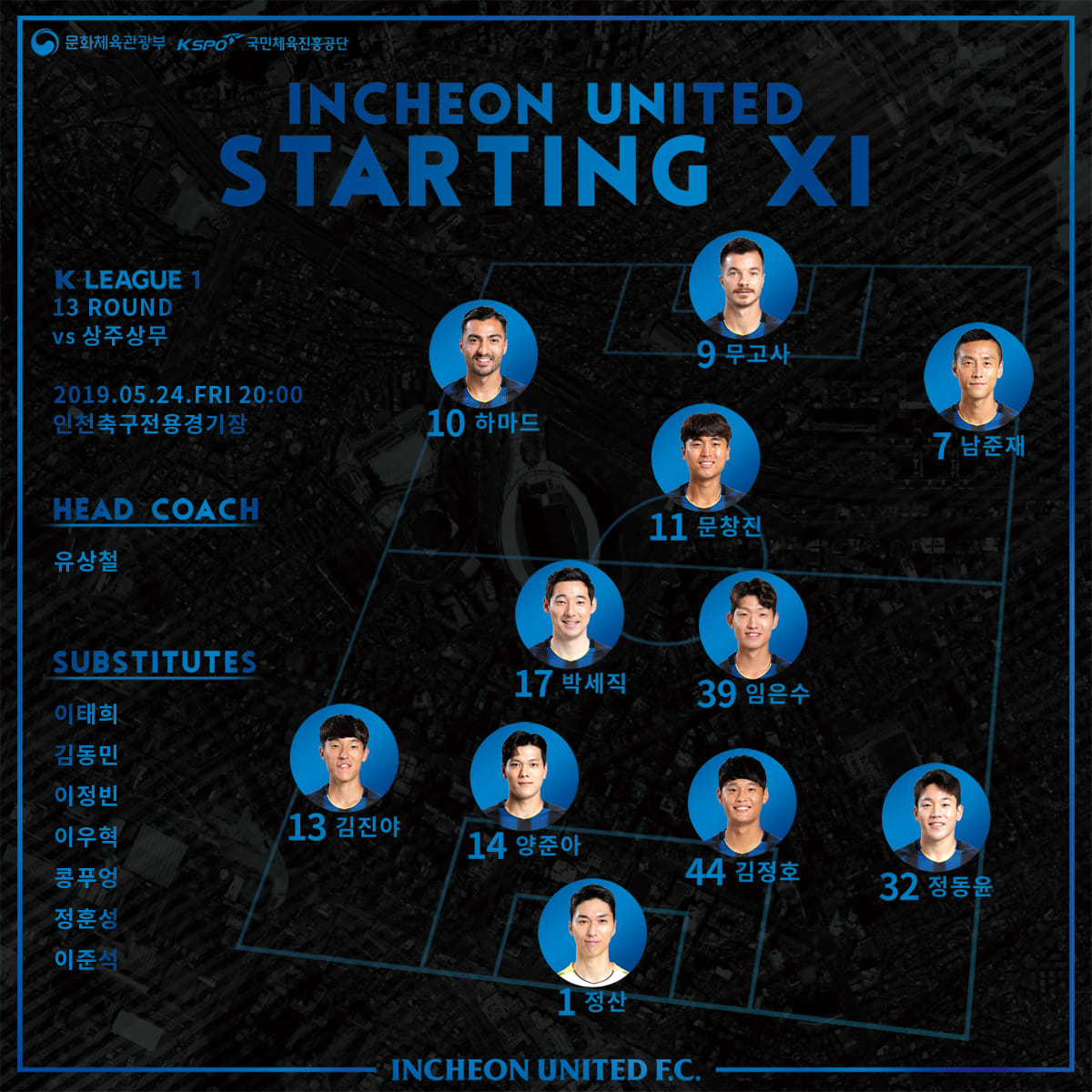 Before the match, Cong Phuong was trusted by coach Yoo Sang-chul, the coach said "Phuong has good technique, strength but bad communicating skills. If he communicates better, I affirm he will be used more".
After the match, Incheon head coach shared in a press conference of his disappointments on Incheon players.
TheThao247 - Tinnhanhonline.vn