Cong Phuong is top Incheon's debutants
Thể Thao 247 - Cong Phuong is one of the most used debutants in Ki-League 2019.
Incheon changes much this season with adding 19 players to their squad and is determined to rank higher on the table. However, they is now ranked at the bottom of the group with 6 points.
Cong Phuong is one of the new contracts, playing 8/12 matches for Incheon except for the clashes against Jeju, Seoul FC, Seongnam and Gangwon FC. Of 8 matches, Cong Phuong made official appearance in 3 matches and came off the bench in 5 matches.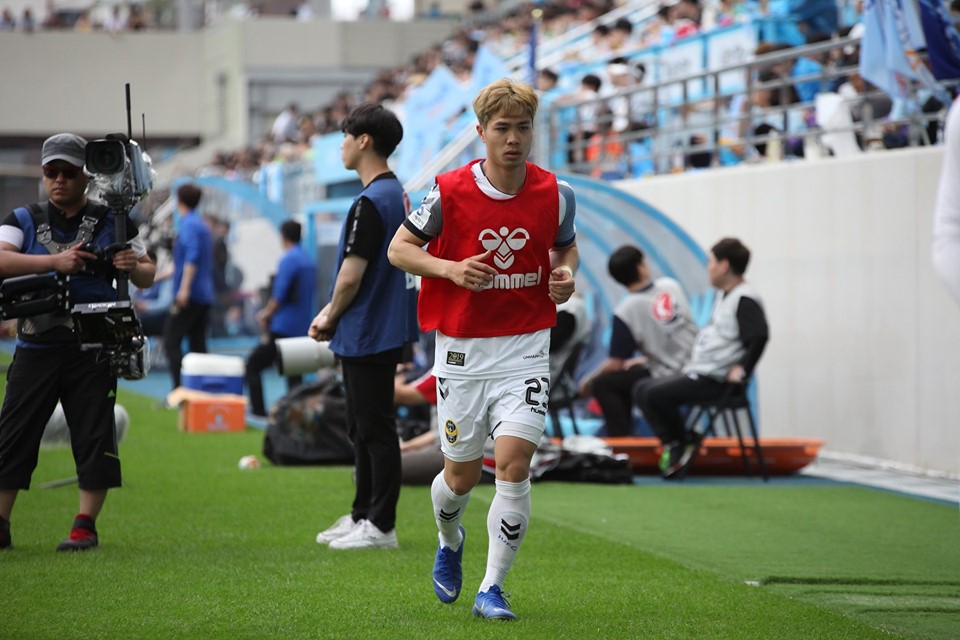 In 19 debutants joining Incheon this season, midfielder Hamad and Cong Phuong are used frequently. Others are less used or play in R-League.
In Inchoen's 25-man list, Cong Phuong is ranked 12th in appearance, following pillars Kim Jin-ya, Park Se-jik, Nam Jun-jae or Mugosa,...
Cong Phuong used to play almost all positions in the offensive line such as ST, SS, winger,....
Although he is highly appreciated and facilitated to play, he did not left much imprint and effectiveness. Until now, he hasn't scored any goals.
Numbers don't lie, Cong Phuong should try his best to blend in and develop his skills.
TheThao247 - Tinnhanhonline.vn