'Cong Phuong can't play with his unstable tactics', Incheon coach Yoo Sang-cheul claimed
Thể Thao 247 - K-League side Incheon coach Yoo Sang-cheul stated that Cong Phuong is having trouble with his tactics and not ready to come out.
K-League 2019 round 13 was expected to be a good round for Incheon in Sangju clash yet it turned out to be disappointing as the home team Incheon received a 0-2 thrashing while Cong Phuong was left out.
Cong Phuong was listed in the starting lineup yet he was left out in 90 minutes. According to a Sports Hankook report, Coach Yoo explained,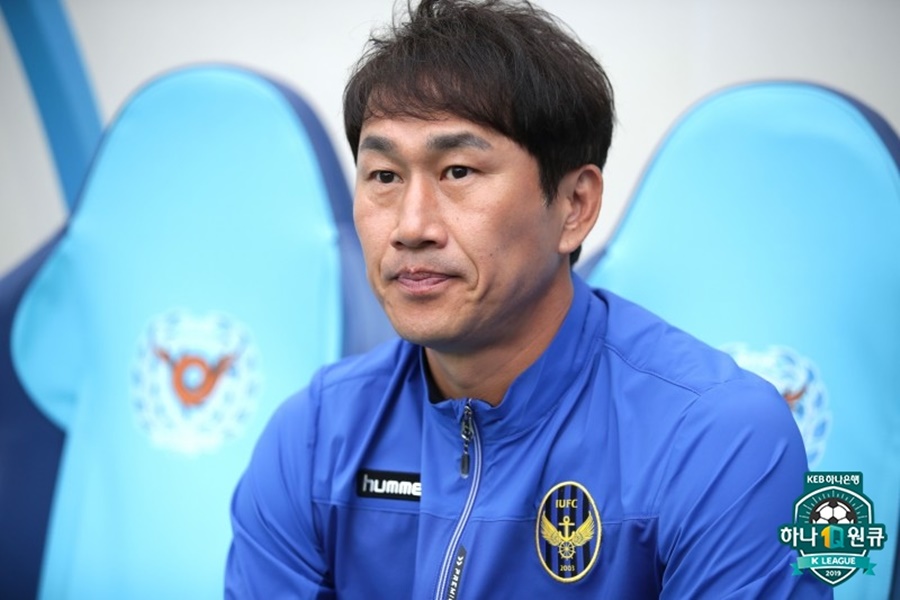 "I hope Cong Phuong blends in quickly here. In Deagu match, he had some problems in warming up which led to unstable form later. I don't think he is ready to fight.
It is clearly that Cong Phuong meets all requirements of techniques yet he is facing tactical issues. That is what I have to think thoroughly each time I decided to let him play".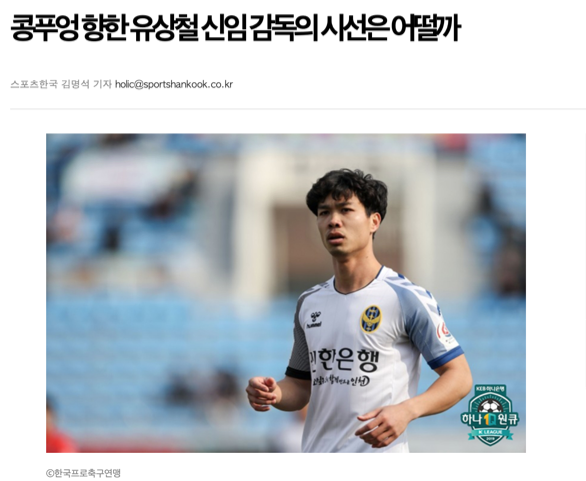 Cong Phuong played 8/13 K-League matches for Incheon, he was absent in matches against Jeju, Seoul FC, Seongnam, Gangwon and Sangju. Since he started the season, he has not scored any goal which could later affect Cong Phuong's performance in King's Cup with Vietnam national team.
Cong Phuong's Incheon is experiencing disastrous season after 11 consecutive matches without any wins. This result saw them lie bottom of the K-League table with just 6 points from 11 games.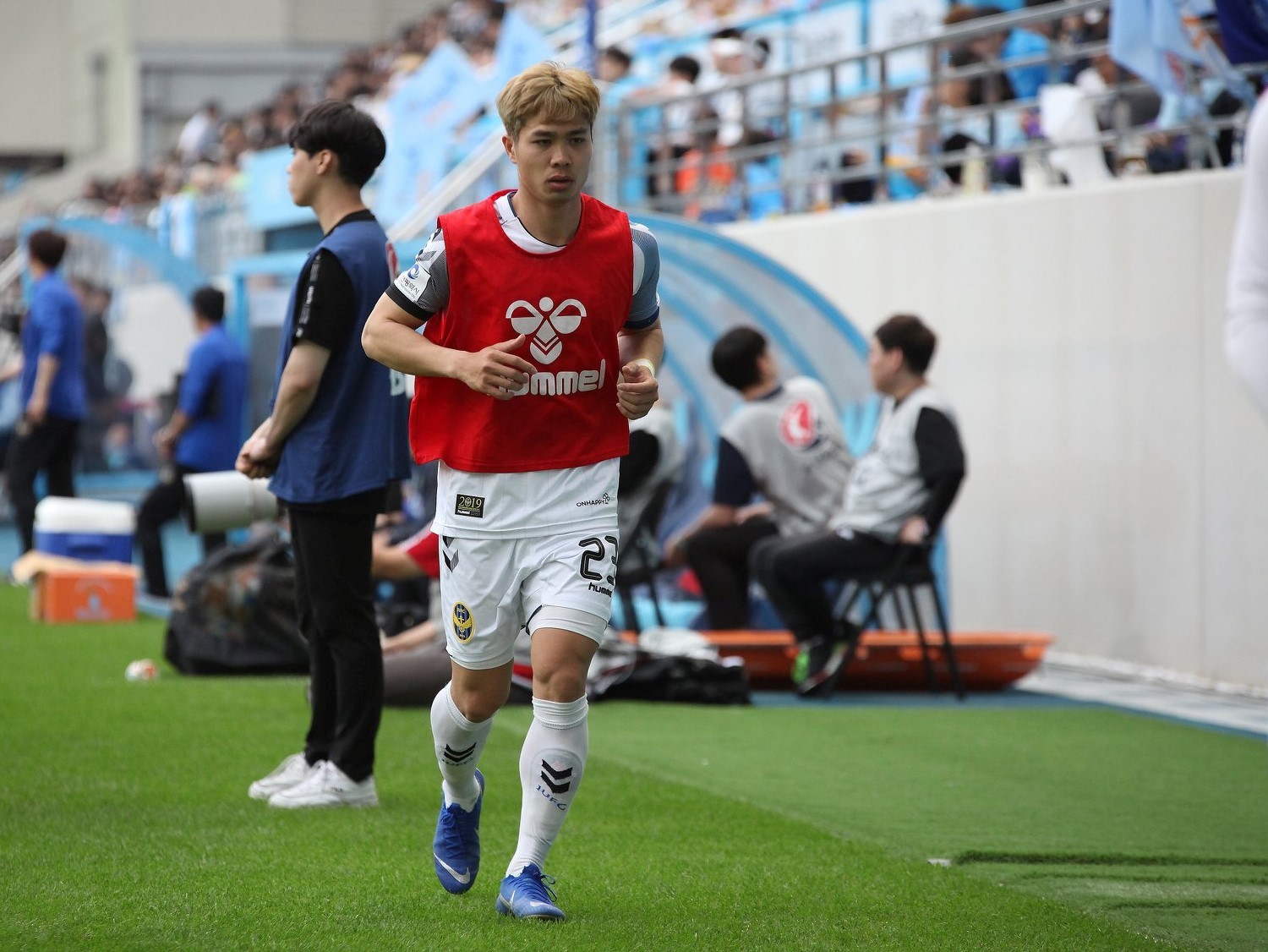 TheThao247 - Tinnhanhonline.vn