Cong Phuong attraction made K-League teams ask for more foreign players
Thể Thao 247 - In the interview Tuesday, KFA revealed their decision on changing ASEAN player quota for K-League teams from 2020.
Since moving to Korea, despite not much impression left on the pitch, Cong Phuong still made good mark in fans' eyes by his progressive and fighting spirit.
Moreover, Cong Phuong's attraction helps Incheon United in particular and K-League in general gain higher number of viewers from Vietnam.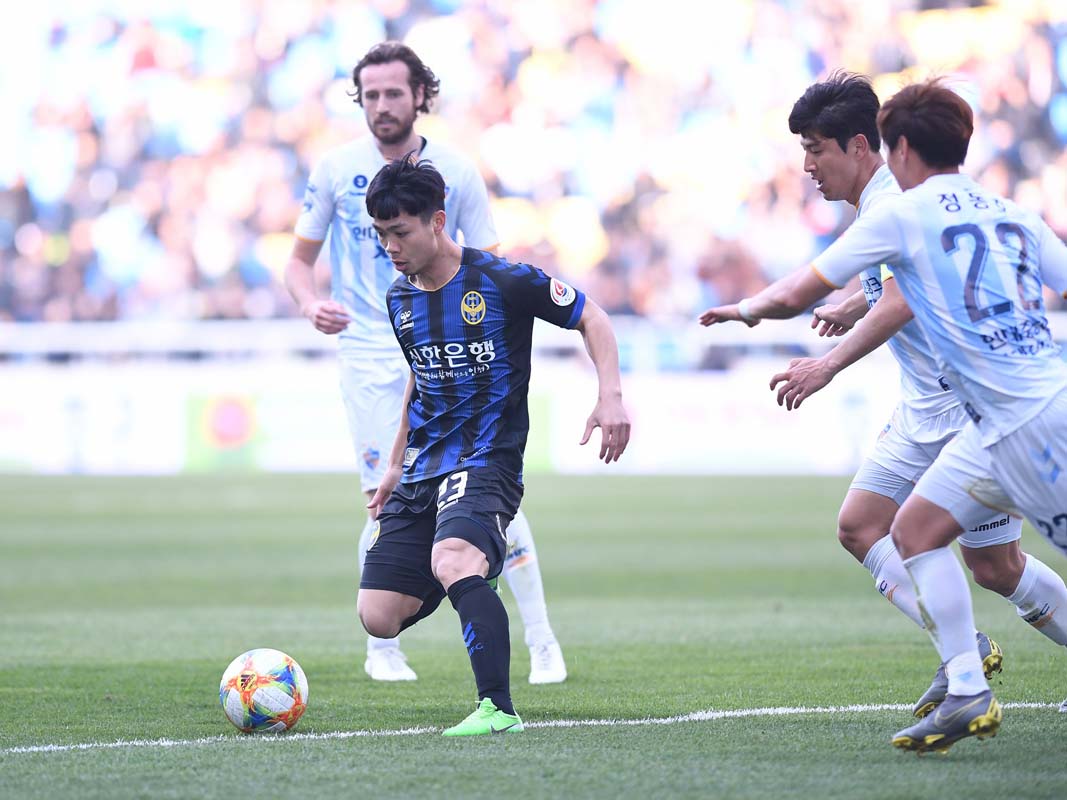 His attraction also affects other clubs in K-League. They realize that ASEAN is a potential zone to develop for both professional and teams' branding reason. Therefore, KFA decided to change the ASEAN quota to attend K-League 2020. Each team playing in K-League, is able to register up to 5 foreigners including 1 asian, 1 ASEAN player.
In the interview, KFA representative said, "some clubs ask to change the quota in ASEAN. Some is considering players to sign contract.
Cong Phuong, from Vietnam NT, came to K-League in Incheon shirt. Therefore, Incheon United is paid attention from both Vietnamese and Korean fans. All Incheon matches are available online to serve fans."
"On the day Nguyen Cong Phuong made his debut in Incheon, thousands of people visited their website, even when just broadcast oversea. If  we have the right to broadcast K-League in ASEAN, we can open our sponsorship, maybe Korean firms has their headquarters in ASEAN"
TheThao247 - Tinnhanhonline.vn