BREAKING: Thailand announce the preliminary list for the confrontation with Vietnam
Recently, Thailand national team has announced the 33-man list for thr FIFA World Cup 2022 Qualifier, facing Vietnam.
Thailand has officially released the 33-member list squad to prepare for the battle against Vietnam,
Akira Nishino calls up brighest Thai stars including Chanathip Songkrasin, Thitipan Puangchan, Kawin Thamsatchanan or Theerathon Bunmathan. Beside the Japanese summons new factors with high form in Thai League, namely Saringkan Promsupa and  Patcharapol Intanee (playing for Muangthong United) or Jaroensak Wonggorn (Samut Prakan City), notably the 19-year-old Ekanit Panya (Chiangrai United).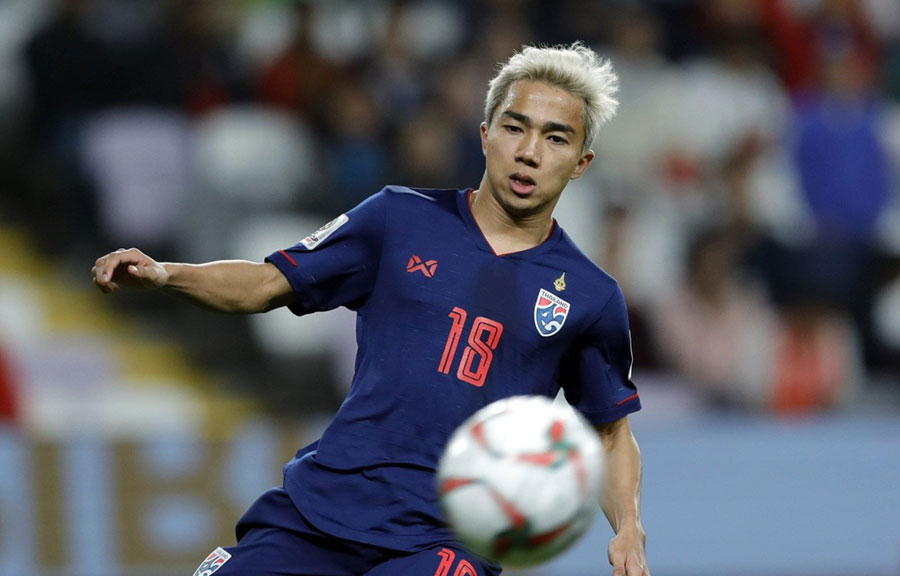 Accordingly, Akira Nishino will pick out 23 names from the list to close the official list on August 27. 'Changsuek' will be bracing for the great battle in 10 days.
Thailand's preliminary list
Goalkeeper: Sivarak Thesaemnoen (Buriram United), Kawin Thamsatchanan (Och Luver), Chatchai But Phrom (BG Pathum United), Apirak Worawong (Sing Chiang Rai United), Kornpatnaree Chan (Khon Kaen FC)
Defender: Phansa Hemwibun, Narubodin Wirawattananom (Buriram United), Adisorn Phromrak, Saringkan Promsupa, Patcharapol Intanee (SCG Muang Thong), Manuel Tombier John, Tristo (True Bangkak United), Chinnapat Leeoh (Sing Chiang Rai United), Theerathon Bunmathan ( Yokohama F. Marinos), Niti Pongselanont (FC Port).
Midfielder: Sararat Yuen (SCG Muangthong), Sanjawad Dechmit, Anon Amornlertsak (True Bangkak United), Phithiwasuk Jitthamkul, Siwakorn Tiatrakul, A Kanit Panya (Chiang Rai United Singles), Peeradan Juusamee, Picha Utara, Jaroensak Wonggorn (Samut Prakan City) , New Kami Ratana, Sasakarn Hai Prakhon, Supachok Sarachat (Buriram United), Bodin Phala, Thanaboon Keerasarat (The Port FC), Chanathip Songkrasin (Consadole Sapporo), Thitipan puangchan (Oita Trinita Tokyo).
Forward: Supachai Jaided (Buriram United), Chananan Pomphubpha (True Bangkok United)
TheThao247 - Tinnhanhonline.vn