Beijing Guoan's coach was surprised by the goal from Xuan Truong and Suphanat
Thể Thao 247 - Beijing Guoan's coach Roger Schmidt was surprised that Suphanat who scored after Xuan Truong's beautiful assist, was only 16 years old
On Tuesday night (9/4), Buriram entered AFC Qualifiers's third match. Facing Guoan Beijing on the home field, Xuan Truong's team lost 1-3.
It is worth mentioning that in this match, Xuan Truong was finally sent out after 6 consecutive matches on bench. He had a beautiful assist for the 16-year-old prodigy Suphanat scoring a goal. With this goal, Suphanat became the youngest player ever to score in AFC Champions League.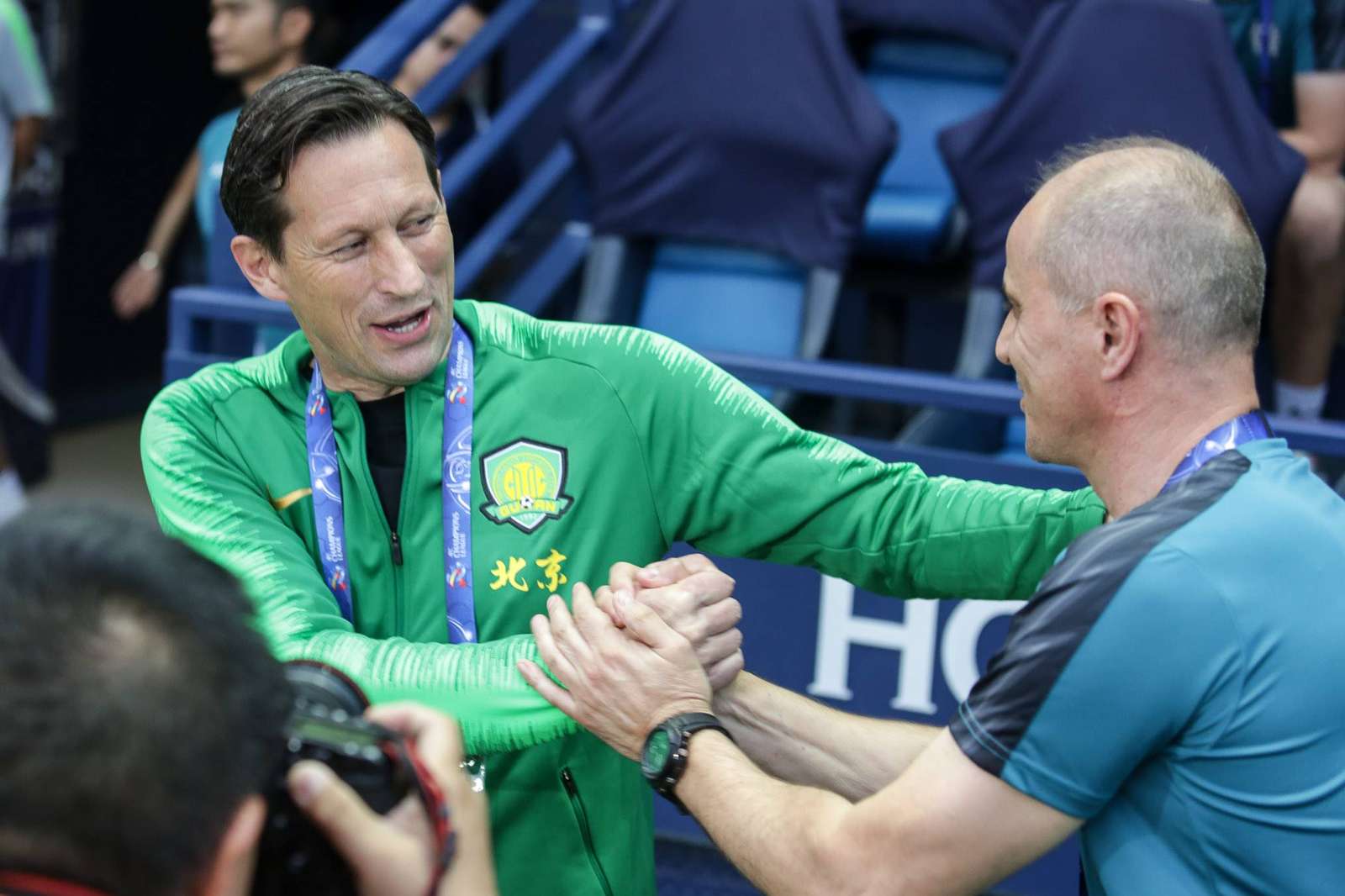 Beijing Guoan manager Roger Schmidt was surprised when talking about the goal of Xuan Truong and Suphanat. "Buriram's No. 54 player is only 16. I just knew that recently, he is a good potential player. He is only 16 years old but plays in AFC Champions League and even score from a good assist. I think he can score more goals ".
Expressing on this victory, he said: "Today is a tough game. But this is also a lucky match for Buriram themselves when they scored a late goal. Gaining full 3 points is a success for us.
Bakambu is a quality player. He has scored 3 goals and it makes us more confident in AFC Champions League arena. He will even score more goals ".
Bakambu said: "For today's hat-trick, I always want to play like that. I am very happy when the team won today. We have the opportunity and win. We took three points home and that was the most important thing"
Beijing Guoan, after their win, climbed to 3rd with 4 points, while Buriram is bottom of the group with 3 points.
TheThao247 - Tinnhanhonline.vn