Alexander Dang scores in Park Hang-seo's eyes ahead of World Cup 2022?
With the recent form at Norwegian First Division, Alexander Dang continued to deliver excellent performance ahead of World Cup 2022 Qualifiers.
At round 14 of Norwegian First Division, Nest Sotra welcomed Notoden at home. Despite being rated higher, Alexander Dang side was unexcitingly led 1 goal from Johansen at the 37th minute.
However, Alexander Dang shone at the right time to score an equalizer at the 78th minute, which was the important goal to help Nest Sotr play confidently and scored the second goal at the 81st minutes. Alexander side finished with a 2-1 win.
That Alexander scored in the victory of Nest Sotra helped him score in Park Hang-seo's eyes ahead of World Cup 2022 Qualifiers. If he maintains the recent form, The Vietnamese-origin forward will be likely to get a slot in the Vietnam lineup.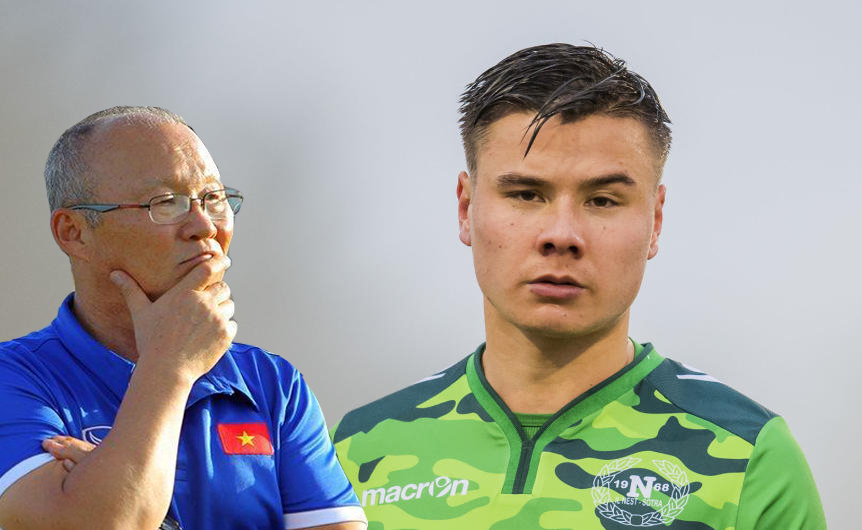 Vietnam head coach once disclosed his three criteria to pick a player: A desire to devote to Vietnam football, a good command of professional skills and a necessary legal documents (obtaining Vietnamese citizenship). Alexander Dang has met the first criterion and is likely to get the third one before World Cup 2022 kicks off.
Alexander is rated to be a suitable name for Vietnam setup by experts. The 29-year-old holds experiences like Anh Duc, strength like Duc Chinh, speed like Van Toan. In the recent time, while Vietnam scorers are encountering problems with their decreasing forms, recruiting Alexander Dang is important.
Vietnam is drawn into group G in World Cup 2022 second qualifiers with UAE, Thailand, Malaysia and Indonesia. Vietnam is going to face Thailand in the opening match of the second round.
TheThao247 - Tinnhanhonline.vn