Alexander Dang scores three goals in 2 matches in FK Jerv shirt
Vietnamese-origin forward Alexander Dang quickly integrates in his new club as he keeps good scoring streak
Alexander Dang decided to left for FK Jerve from Nest Sotra to be fielded more and impress coach Park for the World Cup qualification. Right after moving to the new club, he proved he fits in quickly with the environment here.
In two matches, he scored 3 goals for the team. On August 21, FK Jervr ranked 4th took on KFUM Oslo in round 19. The club stayed unbeatable in the latest 4 matches including 2 draws and 2 wins.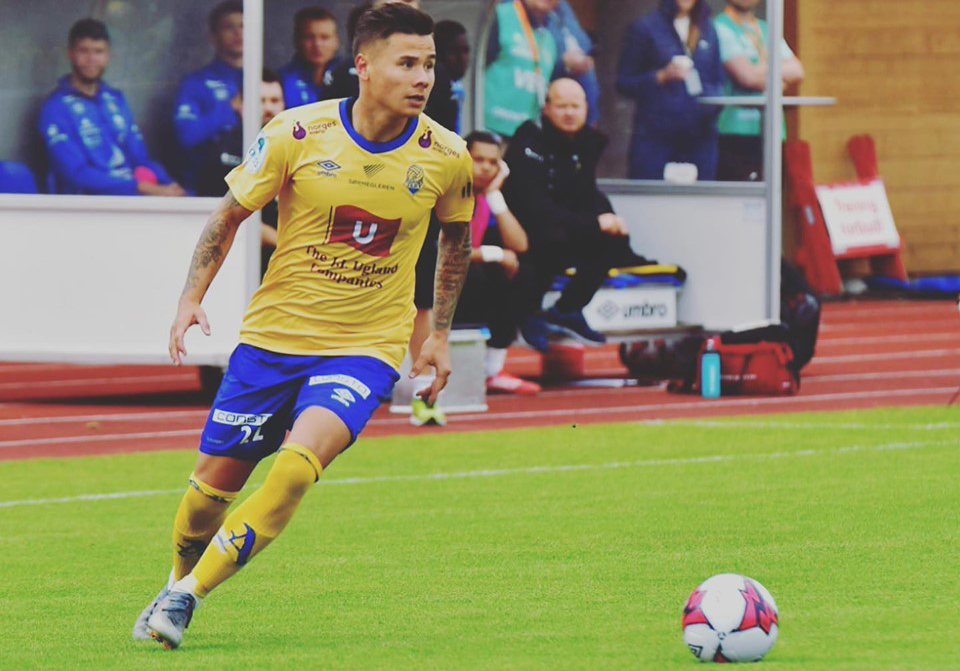 The visiting team entered the game quickly and took the 2-0 lead after just 30 minutes by Stian Sortevik's and Yannis Maxitas Moula's goals. However, The home team was allowed to earn one point by Alex's brace and Ole Marius Habestad's goal.
In his scoring phase, the striker Alexander Dang showed his ability to choose a position, to be present in time to cushion his close-range ball on the right wing's cross.
Earlier, Alexander Dang also shone with a brace, bringing in three precious points in FK Jerv's 3-2 victory after travelling to Sandnes Ulf round 18.
TheThao247 - Tinnhanhonline.vn