AFF U18 Championship 2019: group winner U18 Indonesia through to the semi-finals
U18 Indonesia takes top spot in group A after they held a draw to U18 Myanmar in the last match of the group stage.
On August 14, U18 Indonesia and U18 Myanmar enter the final match to decide the top spot, both teams have proved excellent performance with a 4 win streak.
Indonesia and Myanmar enjoyed the match with no pressure and created a balance game, no goals was scored in the first half.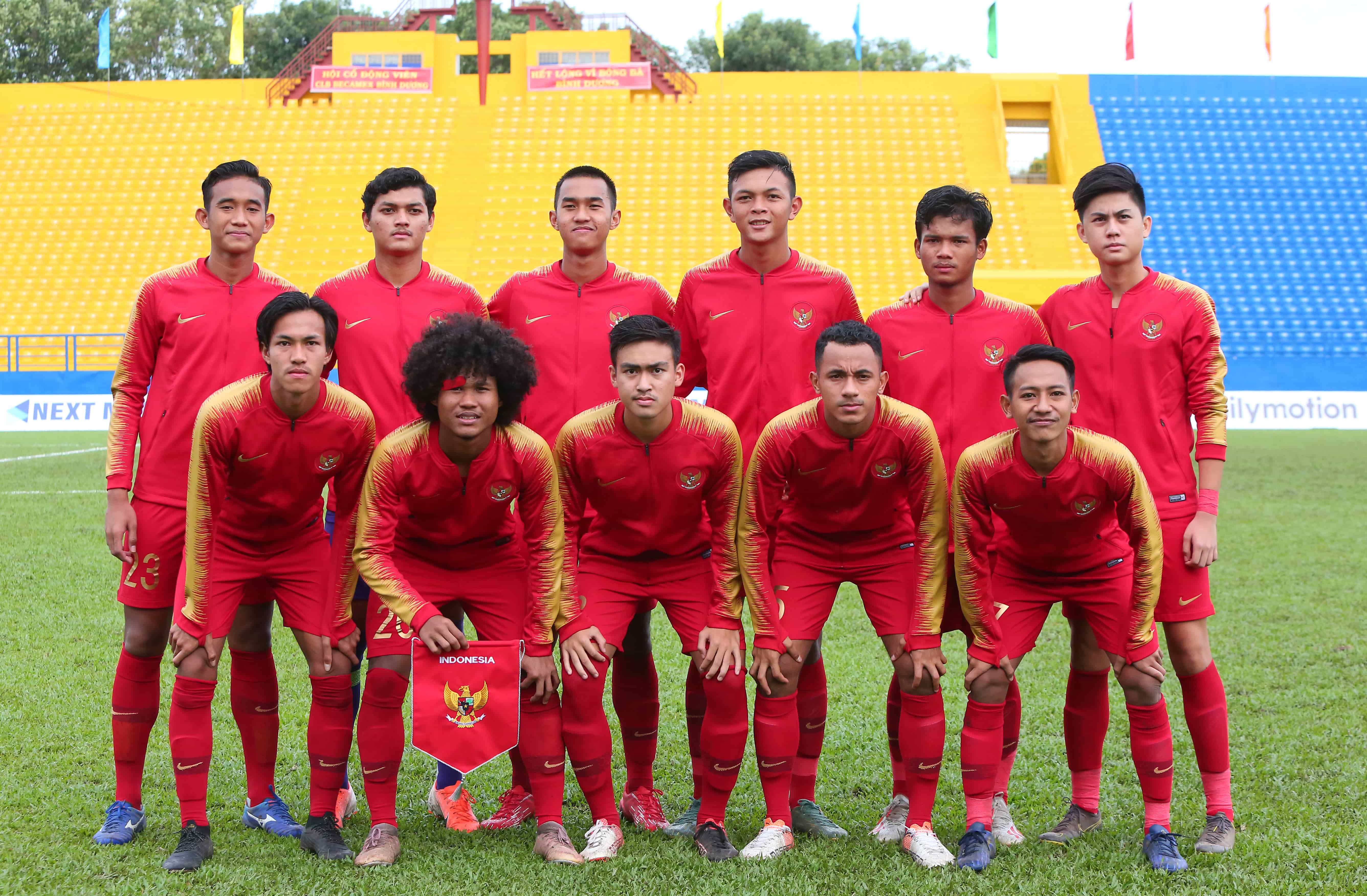 Until the 50th minute, U18 Myanmar bagged its first goals after Hein Htet Aung set up near the net.
U18 Indonesia scored off an equalizer after 20 minutes, with defender Ridho Ramadhani finishing off precisely on the penalties.
Indonesia took the lead in the last 20 minutes as they created some notable dangerous situations yet no goals scored, sealing a 1-1 draw for the match.
With this result, Indonesia remains in the top spot with 13 points and 18+ goal difference, compared to Myanmar with 13 points and 8+  goal difference.
In the other developments, Laos hammered 4-0 Timor Leste while Philippines won over Brunei 4-1.
AFF U18 Championship 2019
Group A table
| | | | | | | | | | |
| --- | --- | --- | --- | --- | --- | --- | --- | --- | --- |
| No. | Team | MP | W | D | L | GF | GA | GD | Pts |
| 1 | INDONESIA | 5 | 4 | 1 | 0 | 20 | 4 | 16 | 13 |
| 2 | MYANMAR | 5 | 4 | 1 | 0 | 11 | 3 | 8 | 13 |
| 3 | LAOS | 5 | 3 | 0 | 2 | 8 | 5 | 3 | 9 |
| 4 | TIMOR-LESTE | 5 | 2 | 0 | 3 | 12 | 13 | -1 | 6 |
| 5 | PHILIPPINES | 5 | 1 | 0 | 4 | 8 | 18 | -10 | 3 |
| 6 | BRUNEI | 5 | 0 | 0 | 5 | 4 | 20 | -16 | 0 |
TheThao247 - Tinnhanhonline.vn